Let PatOrg drive your IP organization and
intelligently manage all kinds of IP Rights including
related general matters
over the entire lifecycle with one integrated solution.
What makes PatOrg particularly special is its flexibility and adaptability to changing requirements. Thanks to PatOrg's IP application-oriented design you can easily tailor PatOrg to your needs without prior skills in general-purpose programming languages such as Visual Basic or SQL. Your configuration implementing the individuality of your organisation and uniqueness of your services is completely in your hands and separated from the platform. So, PatOrg is a scalable and well-proven IP Management Standard Software which facilitates development, updates and training.
PatOrg provides to manage all kind of documents including emails. Each document can be assigned to related records such as cases, contacts and dockets. To manage incoming and outgoing emails PatOrg offers an Outlook addin. Outgoing documents are stored and linked to the respective records. Favorites tagging facilitate quick access to documents you are currently working on. A fast and accurate document preview let you conveniently browse through electronic files. It is possible to modify documents without manual download and upload. Selected documents can be exported into one collective PDF or in a custom folder structure.
Document/Email Generation
Maximize your productivity of document output! PatOrg is very strong in automatic document as well as invoice generation. Instead of simple RTF files, PatOrg offers to create nicely layouted Word/docx, Outlook/msg files or even emails including encrypted attachments quickly in one step. Complex templates for Microsoft Word, Outlook and PDF documents can be defined with ease only using Word or Outlook and leveraging PatOrg Commands. There is no need to have any previous knowledge of SQL or VBA in this respect. PatOrg is also capable to fill-out Word and PDF forms as e.g. for reporting IDS.
Develop your IP Practice and meet your needs with PatOrg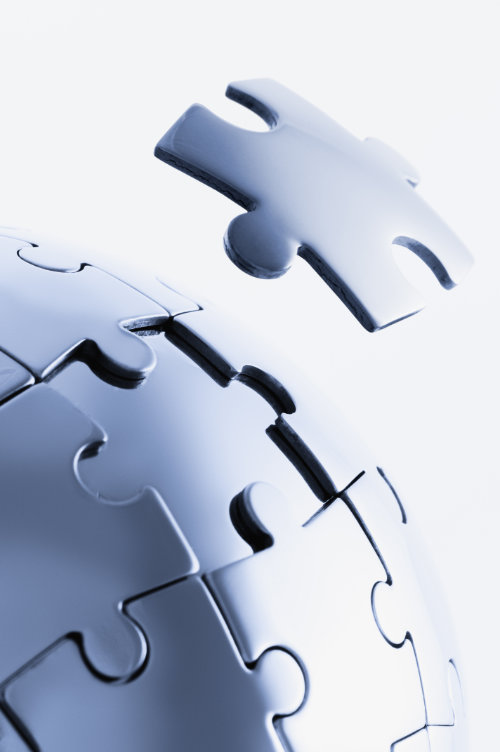 CMIS
Designed as an open system PatOrg supports the CMIS standard. Just plug in any CMIS-ready DMS of your choice such as Agorum, Docuware or d.velop D.3, get full text search and archive your documents revision-proof with ease.
Profit moreover from the key benefits of a professional DMS: performance, security and particularly compliance with current relevant legal as well as regulatory requirements.
PatOrg's CMIS interface is a web service that provides controlled access to documents and related data. It is therefore also ideally suitable for connecting PatOrg to other software and web apps.
It is even possible to integrate several DMS in parallel. So, e.g. corporates are able to store invoices in SAP DMS whilst all other other documents are managed in the department's local DMS.
Boost performance of your tasks with PatOrg's Workflow Managment! PatOrg makes it easy to automatize and protect standardized processes including the generation of repetitive outgoing correspondence. There are manifold activities available and a multitude of events which empower the automation of basically any operation in order to streamline domestic and international filings, docketing, prosecution, maintenance and more. Usage examples for each PatOrg Command as well as configuration building blocks makes starting simple.
Automatized Processing of Incoming Mail
Go paperless and process efficiently incoming mail from central and personal inboxes to improve your productivity! PatOrg let you reliably import scanned paper mail as well as emails. Scanned collective PDFs including separating pages can be automatically divided. Any document is checked to determine related records and dates. Documents which are already managed, get labled. PatOrg recognizes moreover official forms as well as tagged documents and provides to initiate related workflows for subsequent processing (e.g. of office actions).
Free from rigid structures! IP Matters are characterized by a multiplicity of aspects and may be very specific in nature. For efficient handling of inventions, patents, trademarks, contracts, oppositions and other, PatOrg offers one flexible case management featuring custom fields facilitating the management of all kind of cases in a uniformed manner, while simultaneously showing most relevant case data in one view. PatOrg's case view seamlessly integrates with online Patent Registers in more than 150 jurisdictions worldwide so that internal data and official data is presented at a glance.
Automatic Data Transfer
Connect your PatOrg Systems and let them do the work for you. With PatOrg clients and law firms are able to link their PatOrg systems for an automated exchange of data and documents. Time-consuming, error-prone routine activities, such as creating, sending and importing emails as well as the manual input of data and documents are thus considerably reduced.
You yourself determine which data and documents are communicated. Within the scope of synchronization, data is intelligently transformed. For incoming law firm invoice data, for example, the corresponding cost data records are generated.
Safeguard mission-critical due date management with PatOrg! Due dates are calculated based on customizable rules. Relative to official terms, reminders can be defined according to internal or individual client's needs.
PatOrg provides to create, prepone, postpone and cancel terms in accordance with the four-eyes-principle. Users can easily setup individual diaries an add them to the personal dashboard. All kinds of actions with respect to docketing are stored and thus fully traceable.
Fulfil the detailed reporting needs of your clients! PatOrg provides single as well as collective (periodical) invoicing in different currencies with user-defined price lists. Specific invoice building and layouts based on user-defined Word templates enable law firms to create invoices for clients' specific requirements. Recorded activities and services as well as incoming invoices can be processed into invoice items. For the compilation of invoices there is also a wide range of options and aids available ranging from simple manual to fully automatic.
PatOrg provides to manage State-of-the-art literature including bibliographic data, case assignments and others. Citations included in EP and other search and examination reports in XML format can be extracted to load cited patent documents from Espacenet and prepare IDS records automatically.
PatOrg's technology for form-filling facilitates the population of official IDS forms. Alternatively, it is possible to generate letters in order to inform a foreign lawyer.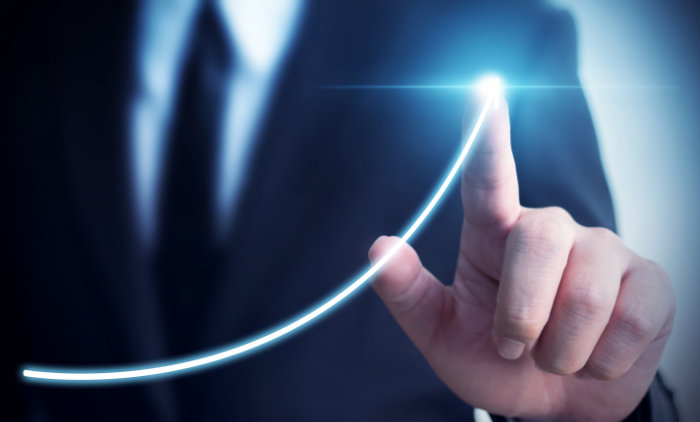 Sample configurations for both corporates and law firms along with best-practices for typical requirements, current forms and rules enable you to hit the ground running, accelerate time-to-value and offer you valuable support for continuous optimization. Also profit from the community and investigate the ideas shared by others in PatOrg's User Forum.
No more Excel! PatOrg enables fair and transparent inventors' compensations by customizable calculation models in compliance with German Inventors' Compensation Law. Many financial factors like turnover, revenue, flat sums, income from licenses and estimated sums are at hand to justly calculate inventor's bonus. The definition of budgets per inventor or invention provides restriction of expenses to certain limits. To ease invention's management, different inventions can be combined to invention complexes. PatOrg Workflows are sensitive to events such as foreign applications or renewals which allow for automating recalculation if required or the execution of other actions like letter/e-mail generation.
EP/DE Register Web Service Integration
PatOrg deeply integrates the web services of the European and German Patent Register. If office data is available for the respective patent (application), PatOrg is able to complete a new case record or update an existing one. The register data and the documents are attached to the respective case. As a result, bibliographic is moreover available for all kind of processing beyond data entry.
So, legal case status can be easily tracked. Customizable workflows let you correct and update managed case data in one step. PatOrg also provides integrated search, presentation and reporting across Office data and managed case data which facilitates the comparison of bibliographic data and comprehensive analysis.
Annuities can be efficiently managed based on worldwide IP annuity rules. PatOrg supports both in-house renewing and renewing via annuity service provider. The mode of procedure can be set individually for each case and country.
PatOrg follows an open system philosophy and offers customizable workflow-based interfaces to valued IP service companies Clarivate, Dennemeyer, EPAS and PAVIS for implementing continuous electronic processes.
To ask and remind clients electronically, it is also possible to generate interactive PDF forms (without Adobe Acrobat). Filled-out forms can be conveniently imported and read out for further processing.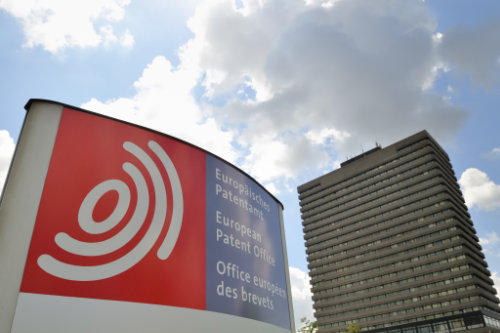 Epoline Integration
PatOrg provides full-fledged online filing via Epoline / Epoline CMS based on customizable workflows assembling and transfering all kind of data and documents electronically to the EPO.
References
293
294
295
296
297
298
299
300+
Law firms
System requirements
Current multi-core CPU
at least 8 GB RAM
4 GB hard disk space for the application
Supported Operating Systems (the Home editions are not supported):

Microsoft Windows 8.1
Microsoft Windows 10
Microsoft Windows 11

Microsoft .NET Framework 4.8
Supported Microsoft Office products:

Microsoft Office 2016-2021 (64 bit)
Microsoft 365 (local installation, 64 bit)
Only native Microsoft Exchange solutions are supported for the Outlook Add-in
The use of a Terminalservern (Microsoft oder Citrix) is supported.
Oracle Database 12.2, Oracle Database 18c, Oracle Database 19c or Oracle Database 21c
Oracle character set AL32UTF8
at least 16 GB RAM (Depending on number of users)
SSDs
1 or 2 current CPUs (e.g. Intel Xeon)
Supported Operating Systems (System language: DE, EN):

Windows Server 2012 R2
Windows Server 2016
Windows Server 2019
Windows Server 2022
SUSE Linux Enterprise Server 12 SP3
SUSE Linux Enterprise Server 15
Red Hat Enterprise Linux 7.5
Red Hat Enterprise Linux 8
Linux-Installation as ZIP installation via graphical user interface or X Window System.
Supported Operating Systems (System language: DE, EN):

Windows Server 2012 R2
Windows Server 2016
Windows Server 2019
Windows Server 2022

at least 12 GB RAM (Depending on the amount of data to be indexed)
SSDs
1 or 2 current multi-core server CPUs
Microsoft .NET Framework 4.8
Microsoft Edge Browser
about 100 GB hard disk space (Depending on amount of data)